Secure, scalable and rock solid hosting for your WordPress website
5 GB Web Space
WP Tools included
120 GB Bandwidth/ Month
FREE Site Building Tools
FREE Backups
Unlimited MySQL Databases
24/7/365 Support
FREE Marketing & SEO Tools
Linux Operating System
Unlimited Emails
RECOMMENDED
10 GB Web Space
WP Tools included
200 GB Bandwidth/ Month
FREE Site Building Tools
FREE Backups
Unlimited MySQL Databases
24/7/365 Support
FREE Marketing & SEO Tools
Linux Operating System
Unlimited Emails
25GB Web Space
WP Tools included
250 GB Bandwidth/ Month
FREE Site Building Tools
FREE Backups
Unlimited MySQL Databases
24/7/365 Support
FREE Marketing & SEO Tools
Linux Operating System
Unlimited Emails
Fast & Secure WordPress Hosting
We are offering this unique hosting services dedicated to our resellers, especially to Outsource workers and Web developers where you can only take hosting as you require rather than buying a large plan.
Starting as low as $1.00/month or $10/year per site with Unlimited Hosting space with Unlimited Bandwidth. It also has Feature Rich WordPress Hosting tool.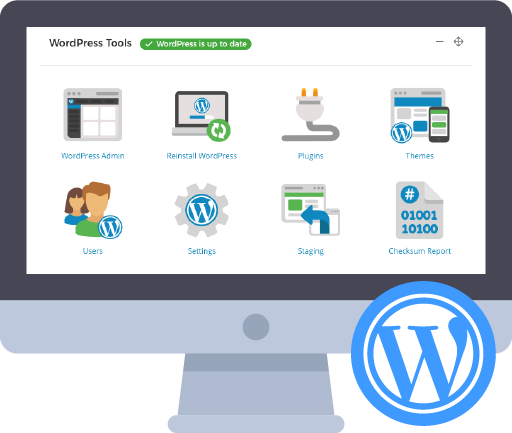 Staging
Test your updates before you publish them live to your site.
LS Optimized
Pre-configured with the best speed and security settings.
Free SSL
Your Let's Encrypt SSL pre-configured for your site.
Up To 20X Faster
Host your site on our NVMe based Servers for the fastest WordPress Hosting!
Easy Backups
Automated & available in your free Jetpack account for the easiest WordPress backups.
WP Staging
Separate your WordPress development environment from your live website with an easy one-click WP Staging tool on your control panel. You can generate a WordPress staging site from your existing live site and once it's ready, publish just with a click! Our automation at the back-end takes care of all the necessary changes for error-free publication of your WordPress!
Feature Rich WordPress Platform
WP HOSTING FEATURES
Mobile Optimized Platform
Fast Cache
SSD Storage
Let's Encrypt Wildcard SSL Certificate
One-click WordPress Staging
WordPress Tools
One-click Backup & Restore
Unlimited FTP/SFTP Accounts
Online File Manager
SSH Access
Directory Indexing
Access, Error & Bandwidth Logs
CLOUD HOSTING FEATURES
Redundant with Load Balanced
Fast Edge Caching
Resources on Autoscaling
DNS from Google
UK Data Centres
40 Gbit/s Network on Multiple Internet Connections
Redundant Power Supplies, UPS & Generators.
CCTV, Firewalls & Biometric Security
Fully PCI Compliant
No LVE Limits
SECURITY FEATURES
1 Tbps+ DDoS Protection
FTP Password Lock
Automatic Malware Scanner
Website Password Manager
Brute Force Attack Login Protection
IP Block by County
File Permission Checker
Hotlink Protection
Web Apps Firewall
DATACENTRE & PLATFORM
Unlimited 10GB POP3 & IMAP Mailboxes
Unlimited Autoresponders
Catch-All Email Support
Webmail
Antivirus & Antispam Protection
Mailbox Autodiscover
Secure Access
Email Blacklist & Whitelist Management
WEBHOSTING SOFTWARE
PHP 7.0, 7.1, 7.2, 7.3, 7.4, 8.0
Up to Date Popular PHP Modules
PHP Ioncube Loader
phpMyAdmin
Europe
Amsterdam
Frankfurt
London
Madrid
Moscow
Nottingham
Paris
North America
Ashburn
Chicago
Dallas
Los Angeles
Miami
New York
Seattle
Asia Pacific
Hong Kong
Mumbai
Singapore
Sydney
Tokyo